The American Grief Academy offers Core Courses and Advanced Courses. Each course is detailed below.
Comprehensive orientation course in the grief process. Includes fundamentals of grieving, philosophies of adaptation process, grieving styles, coping mechanisms, family dynamics, historical and cultural perspectives of grief. Variances in the grieving process will be addressed. Personal exploration of attitudes towards death and grief will be explored as well. This is a participatory seminar.
CONTENT:
The Process of Change and Adaptation

The Grieving Process

The Myths of Grief

The Variables in Grief

The Family Dynamics of Grieving

Personality and Grieving Styles

Cultural Aspects of Grief
Follow-Up Care and Support Services
Basic orientation course in aftercare services. Includes the philosophy of aftercare, community assessment skills, program materials evaluation and selection process, basic program developmental skills including basic budgeting and marketing techniques, program development, planning and evaluation. A hands-on, working course!
CONTENT:
Philosophy of Follow-Up Care

Myths About Setting Up and Running a Continuing Care Program

Community Assessment Skills

Follow-Up Program Options

Basic Program Budgeting

Basic Marketing Strategies

Evaluation of Program Materials

Building Networks and Community Resources
Group Dynamics and Facilitation
Explore group dynamics and identify your leadership style. Learn the elements and options of bereavement support programs and how to build effective groups. Extensive program ideas will be shared and program outlines created. Learn group assessment skills as well as how to make appropriate referrals. Group facilitation and leadership skills will be practiced and evaluation techniques will be included. You'll never hesitate to run groups again!
CONTENT:
Elements of Successful Groups

Program Ideas

Leadership Styles and Roles

Liability Issues

Group Membership Criteria

Group Assessment Skills

Effective Tools for Starting and Ending Groups

How and When to Make Referrals

Evaluation Tools and Techniques

<![if !vml]><![endif]>Extensive Facilitation Practice
<![if !vml]>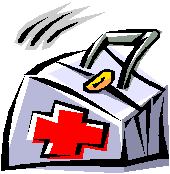 <![endif]>
This program is designed to provide care for the caregiver while helping them develop skills that will help with their own personal growth and management of stress. Participants will learn to tap into their inner source of wholeness and how to help others find their own well spring of strength, compassion and capability. A participatory course with lots of interaction and inner action! Come to be re-charged, re-energized, renewed!
CONTENT:
Expectations of Self and Others

Elements of a Healing Environment

Discovering and Understanding Your Coping Style

Anger Management and Coping Strategies

Wallowing-How to Have a Good Bad Day

Understanding Situational Depression

Dealing with the #1 Disease in America: GUILT

Building Success for Yourself and Others
What Color is Dead? How to Help Grieving Children
Grief isn't just for grown-ups. Little hearts need mending too! This program is designed to help you understand how children perceive death, how they respond to loss and how they grieve. A comprehensive overview of death from a child's view will be given as well as developmental stages of grieving behaviors. Information on ways to create support systems for bereaved children will be shared as well as extensive program ideas and strategies for helping heal the hurts.
CONTENT
How Children Respond to Death and Loss

Developmental Stages of Children's Understandings of Death

Signs and Symptoms of Stress in Grieving Children

Concerns of Surviving Children

Sibling Loss, Parental Loss, General Loss

<![if !vml]><![endif]>

Strategies for Positive Grief Resolution

Ceremonies for Children

Programming for Children
Beyond the Basics of Grief: Complicated Issues of Trauma, Suicide, Homicide, Long Term Illness
This course will move beyond the basic concepts of grief and bereavement. It will cover a wide variety of specialized topics including the reactions from death from trauma, suicide or homicide. It will address grief issues such as death from Long Term Illness and Pregnancy Loss as well. A new language of grief will be discussed and specific interventions will be studied. A must for anyone working with complicating grief issues.
CONTENT:<![if !vml]>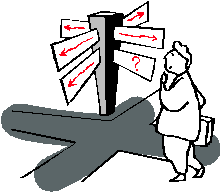 <![endif]>
The Grief Process Revisited

A New Language for Grief

Complicating Factors in Bereavement

Major Issues for Specific Death Types

Differences in Grief Reactions: Suicide, Homicide, Sudden, Accidental, Long Term Illness, SIDS, Miscarriage, Stillbirth, AIDS

Interventions

The New Grief of Terrorism
In an attempt to remain completely neutral for all populations, bereavement caregivers often skip over the spiritual aspects of grieving. This course will examine the value and need for addressing the spiritual concerns of the bereaved. Learn the differences between religion and spirituality and become comfortable with the wide variety of needs in this area of bereavement support. We will explore a variety of religious philosophies, rituals and customs and create a meaningful memorial for ourselves. Discover what is meant by PRESENCE.
CONTENT:
The Differences Between Religion and Spirituality

Addressing the Spiritual Needs of the Bereaved

How to Answer the Unanswerable Questions

The Meaning of Death/Grief Rituals for a Variety of Religions

The Magic is YOU: the Gift of Presence
<![if !vml]>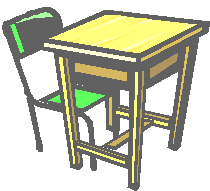 <![endif]>Death has come to the classroom in violent ways in recent years. Our children are faced with armed classmates, threatened with bombings and terrorized by gang warfare in the streets. How can we help children learn to cope with the losses and hurts they experience instead of ignoring them until they explode into violet behaviors? This HOW TO course on developing internal crisis response teams within a school system will discuss intervention goals, objectives and the stages necessary to create a first line of defense for any death-related crisis. Action plans, program elements, time lines and training guidelines will be given. A MUST for anyone working with schools!
CONTENT:
Crisis Definitions

Elements of an Effective Crisis Response

Building an Internal Crisis Response Team

Techniques for Responding to Crisis

Designing A CRT for YOUR System

Program Ideas for Student Groups

Evaluation Tools and Techniques
Rituals can play an important part in the healing process, but they require careful planning and orchestration in order to be effective. This course will explore the world of rituals and special programming for the bereaved and teach you some of the tricks for successful rituals. Rituals done well are wonderful, but poor planning can lead to "ritual ruin" and destroy the healing aspects of your ceremony. We will examine the planning process, elements and secrets of program success, budgets and marketing and the elements of a successful ritual. You will participate in a number of rituals and have the opportunity to create one as well.
<![if !vml]>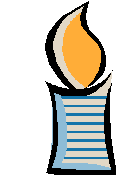 <![endif]>
CONTENT:
The Philosophy and Value of Ritual

Elements of a Successful Ritual

Planning Steps

Budgeting and Marketing

Holidays and Special Day Programming

Participate in a Variety of Rituals

Create a Personal Ritual of Healing
<![if !vml]>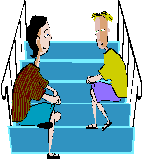 <![endif]>
Grief Counseling Skills Training (for licensed counselors, therapists, psychologists or social workers only)
This course is designed for licensed professional counselors (LPC) or social workers (BSW, MSW, etc) who wish to add to their knowledge about grief and grief counseling. It will address a variety of grief issues including but not limited to: the grief process, specialized grief situations, debriefing skills for trauma victims and disaster workers and therapeutic interventions for positive grief resolution. Practical applications as well as didactic materials will be presented. Designed to add grief counseling skills to an already established professional counselor. (a copy of your advanced degree and/or license is required prior to enrollment)
CONTENT:
The Grief Process and Adaptation to Impending Change

Therapeutic Interventions for Positive Grief Resolution

Listening to The Story

Client Evaluation Tools

Liability Issues

Record Keeping for Accurate Billing
<![if !vml]>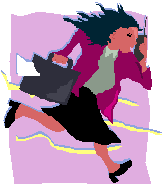 <![endif]>This innovative program will prepare you to help employers and employees cope with grief in the workplace. Designed to assist Employee Assistance Programs, Mental Health Workers, Supervisors, Employers or anyone working with the workforce to provide information, education and support for grieving employees. Organizational assessment, policy development and implementation of a support system will be presented as well as the skills needed to design a customized program for any work site.
CONTENT:
The Myths of Grief in the Workplace

Organizational Assessment of Services

Management Roles in Grief Support

Creating a Healing Environment at Work

Building Support Programs at the Work Site

The First Line of Defense
Dollars and $ense: Marketing, Public Relations, and Creative Financing for Bereavement Programs
Designed for aftercare providers, this training will provide an in-depth look at advanced budgeting strategies, marketing ideas and new and creative ways to extend services throughout a community<![if !vml]>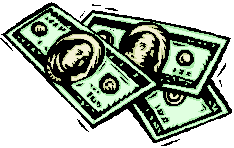 <![endif]>.
Your program doesn't have to be a "throw away cost" or a drain on the resources of your firm. All aspects of marketing, public relations and financing an aftercare program will be covered. If you love being innovative with finances and want to fund an aftercare program creatively, this course is for you! A must course for those interested in increasing their market share and enhancing public relations and community awareness of their programs!
CONTENT:
Making Your Aftercare Program Profitable

Budgets: The Mysteries and the Magic

The Marketing Process

Effective Use of Public Relations

How to Get the Most Bang for Limited Bucks

Effective Advertising in All Media

Grief Resource Centers: The Wave of the Future

Roadblocks, Setbacks and Success Stories
<![if !vml]>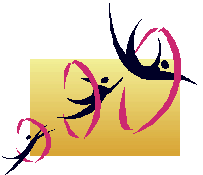 <![endif]>Creative Therapies (Art, Music, Hypnotherapy, Alternative Modalities)
There are many ways to help the bereaved in their search for healing. This course will examine a variety of "alternative" methods for finding the "quiet within" which leads to healing the hurts of grief. We will explore the worlds of art and music therapy, investigate hypnotherapy as a method for grief integration and several methods of hands on" support. Come with an open and inquisitive mind as we will be pushing back the edge of what is known and march into the realm of belief and possibility. The instructors are all certified in their respective fields (art, music therapy, hypnotherapy, healing touch, massage, etc). An exciting learning laboratory for the healing ARTS! Come learn some new techniques and search for your own "Quiet Within" space.
CONTENT:
What is meant by "alternative therapies?"

The Healing Aspects of Art Therapy

The Healing Aspects of Music Therapy

How Hypnotherapy Can Lead to Grief Resolution

Guided Imagery and Creative Visualization Techniques

Healing Touch and Other Healing Arts

The Search for the Quiet Within
When you are ready to take the next step into the future, this course is for you. Here is an innovative and creative way to provide grief resources for the bereaved in your community.
This class will take you, step by step, through the process of community assessment, space design, product selection, budgeting, marketing strategies and creative programming. You will learn the hows and whys of creating a profitable grief resource center for your community. This is a "nuts and bolts" course that will help you develop a blueprint for creating a state of the art grief resource center.
CONTENT:
Community Assessment Tools

Budgets That Work

Design Magic: The Where and How of Space Utilization

Product Selection, Purchase and Inventory Management

Product Placement and Design

Effective Marketing Strategies

Creative Programming

Roadblocks, Setbacks and Success Stories