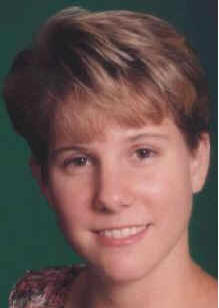 Alicia Sims Franklin, LCSW, CHT, GMS is a certified grief management specialist, a clinical social worker, a bereaved sibling, and a certified hypno-behavioral therapist. She is the author of Am I Still a Sister? and co-author of A Place for Me: A Healing Journey for Grieving Kids, a guided imagery audio tape for children. She is a contributing author for Dear Parents, The Dying and Bereaved Teenager, In Accord Magazine, and Bereavement Magazine. In February 2003, Alicia was recognized as a "Youth Services Worker of the Year" by the Louisville Metropolitan Government.
Emerging as an internationally recognized authority on children and grief, Alicia has designed an award winning self help model for children's grief support programs that has been implemented nation-wide. She began her speaking career at 13 with her first national seminar and has spoken worldwide on children and grief, providing training for professionals as well as parent, children, and teenage support groups.
She is a diplomate in the American Psychotherapy Association, a member of the Association of Pediatric Oncology Social Workers and the Association for Death Education and Counseling. Alicia was one of ten recipients of the Kleenex Says Bless You National Award for Outstanding Community Service and one of 50 teens to receive the Clairol SeaBreeze Award for Outstanding Public Service. She is listed in the World Who's Who of Women and The International Who's Who of Professional and Business Women. Alicia combines personal experience and professional training to provide a dynamic and practical approach to children and grief.
To get more information about Alicia, or to schedule her to speak for your group, please contact Grief Inc.